Commercial off-the-shelf (COTS) and modified COTS product development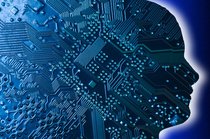 At Logic-X we develop and manufacture COTS products that are targeted to demanding applications such as:
AI (Artificial Intelligence)

Nerual network

ISR (Intelligence, Surveillance and Reconnaisance)

Radar computers

Electronic warfare

Image processing

Sensor processing
To address these processing applications we have a product line with FPGA based Compute Accelleration products (

FPGA

) based on the lastest FPGA and MPSOC products. These producst can be combined with our Sensor interface products (
FMC
) or thirdparty products.
While our products are used directly in the Customer system most of the time, we also offer modified COTS when a modification is required to meet demanding system requirements.